STEM fields for career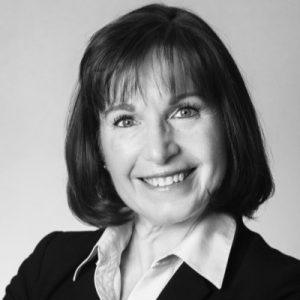 Tell us what you do in your profession.
As a technology leader, I have worked with teams delivering backend solutions to run a business and teams creating customer experiences that will surprise and delight consumers. I gravitated toward project management roles because I like facilitating teamwork and engaging in an endless stream of new challenges and problems to solve.
How did you end up in your career?
When I started college, I wanted to be a math teacher. Math had always been my favorite subject and I liked the idea of teaching. One day, I accompanied a friend to the computer lab and watched what he was doing. In that moment, I suddenly understood how I might interact with a computer to make things happen and I could feel my whole world expanding. I registered for a computer science course and then changed my major to computer science.
What advice would you give to a girl going in to 8th grade who loves STEM?
Keep following your interests and doing what you love. The most satisfying careers are driven by our curiosity, passion and fascination with the topics that intrigue us most.
What would you do differently?
I would have learned how to network with others to build my professional network earlier in my career. I now recognize the mutually beneficial value of a professional network and I see that I could have gained these skills sooner.
Is there anything you wish you had studied that you did not?
Neuroscience! I am fascinated by learning how our brains work, especially combined with my understanding of computer systems.
Other STEM positions she has had
Software Engineer
Computing Security Administrator
Business Relationship Manager
What does _________ Job ____ mean?
My job today is leading cross-functional teams made up of engineers, product designers, security specialists, content creators, testers, and marketing leaders to develop and deliver technology solutions.
What kinds of things do you do each day?
I manage schedules and status updates, lead meetings, and track work in progress. I coordinate quality assurance testing and product launches. I give presentations to senior leaders and project sponsors.
Education (colleges & Degrees; additional certifications):
BS Computer Science
Masters in Business Administration
Notable accomplishments
I wrote Ground Control Station software for a remotely piloted aircraft and created in-store music experiences for Starbucks. I helped deliver the Disney Magic Bands experience for Walt Disney World, created ESPN fantasy leagues, and second-screen interactions for the Oscars.
Anything else you would like to share?
A career in technology prepares you to work in any industry. What I have enjoyed most is the variety of work I've been able to do. If you like learning new things and want to explore many different worlds, you will enjoy computer science or engineering.