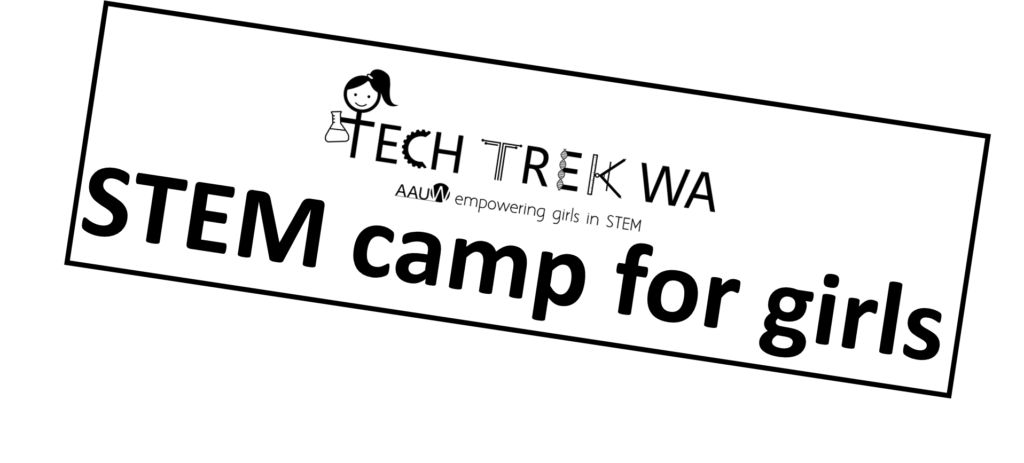 Tech Trek WA Virtual Camp Dunbar July 11-16, 2021

Tech Trek WA 2021 camp is going Virtual in 2021! July 11-16 are the dates for this fabulous adventure! While we would most enjoy hosting physical camp as our seven-year tradition at Pacific Lutheran University and Eastern Washington University, this is not possible for 2021.
The 2021 camp will be as complete of an experience as we can provide without the college and dorm experience.

Registration will be about May 1 and you will receive those instructions

The 150 campers and the 60 staff members can be deeply engaged in different sized virtual spaces with their bountiful tool kits and pursue many aspects of STEM learning. The week will be filled with many hands-on learning activities, plenty of safe social experiences and virtual field trips exploring under the sea and into space. See 2020/2021 Campers page.
The camp is designed around STEM (Science, Technology, Engineering, and Mathematics) to increase interest, excitement and self-confidence in young women who will enter the eighth grade in the fall. It features hands-on learning and focusing on current hot topics for career exploration. The six-night sleep away camp is located on a college campus using dorms, laboratories, recreation and dining facilities.
Tech Trek introduces girls to local successful female STEM professionals, teaches girls that their intellectual skills will grow over time, and demonstrates that it is possible to break traditional female career stereotypes.
AAUW branches in Washington state recruit campers and raise the funds to support all their camp expenses with the exception of a $50 registration fee. Branches work with seventh-grade math and science teachers from local middle schools for nominations of girls interested in STEM. Once nominated, the girls enter the process of selection by submitting an application and essay and meeting branch members during a personal interview.
This camp model has operated in Washington for seven years and approximately 1000 campers have attended the camp with 95% sponsorship from local AAUW branches. The program requires $175,000 annually to operate and we are funded by individuals, companies, corporations, foundations, and service organizations. CLICK here to find out how to help this camp continue to succeed and provide future STEM leaders.
Questions? techtrek@aauw-wa.org