PHOTOS OF 2023 CAMP – CLICK HERE –>
Campers select from four different core classes, held for 3 hours in the morning. Also, they rotate to mini-core classes in the afternoons. Plus they have Labs/Workshops later in the week based on similar skill sets with the core classes.
CORE CLASSES (roll down page for more description)
Bodies by Design (human body systems)
Amazing Moons (moon phases and eclipses; our moon and Jupiter's moons)
Marine Biology (studying various marine organisms; painting your favorite!)
Wearable Tech (programming servos and lights to make something fun!)
LABS/WORKSHOPS
Two afternoons are filled with students attending 90-min labs or workshops on these fun and fascinating topics (click for details and photos…):
Rebops (genetic traits)
Medical skills 101
Shellfish biology
Elements of the Stars
Defying Gravity (engineering challenges)
DNA extraction
Kitchen chemistry
Cryptography
Layering Liquids
OTHER CAMP ACTIVIIES
FIELD TRIPS: 2023 camps featured a full day of field trips to study marine biology at Harbor WildWatch in Gig Harbor and the history of flight at the Museum of Flight in Seattle. All campers attended a half day session at each location. Both were very big hits with the campers! Read more…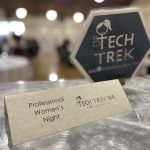 PROFESSIONAL WOMEN'S NIGHT: In 2023 we were honored to have welcomed several women to two Professional Women's Nights this year (one each week). Campers got the opportunity to talk to divers, military pilots, and forest engineers. Professional women gave campers a general introduction, then moved to tables so campers could ask questions of them. Every camper had the opportunity to talk to every professional. For more in-depth details on the women we had join us, please read our brochure with speakers info…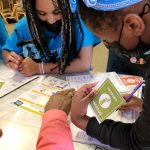 FINANCIAL LITERACY: Campers spend an afternoon learning how to budget and live within their means in an engaging session with Sound Credit Union. Each camper is assigned a career which comes with a monthly salary. They are required to "purchase" things such as housing, transportation, food, and leisure activities. Some had student or credit card debt. All were advised to budget savings for unexpected expenses. This session provided critical life skills in a fun and fascinating way.
Core Class Descriptions 2022 and 2023
Bodies by Design 
How do all the parts of our bodies work together to function as an amazing biological whole? Join us while we explore the eleven human body systems! Through model-building, dissections, and use of microscopes, campers will: learn to identify the parts of each system; compare systems to each other at the cellular, tissue, and organ level; discuss each systems' function in relation to their structure; understand how the systems work together; and compare our body systems to those of other animals.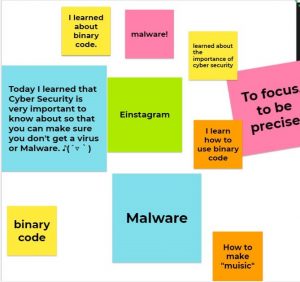 Cyber Security 
Campers will be immersed in games, activities and scenarios as they take on the role of cyber security professional consultants. After exploring how computers talk to each other and how the internet works, their role-play assignment will be to diagnose a website and computer cyber issues. Campers will work in teams of two or three while participating in activities.
Environmental Detectives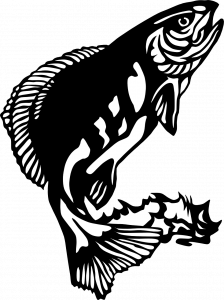 Solve the mystery of the big fish die-off in Gray Bay. Possible "suspects" include a water slide, a toy factory, a golf course, loggers, hunters and fishers, a cattle ranch , an oil tanker, automobiles, and households. Campers perform chemical and biological tests to figure out what is causing the problems. The mystery deepens with secret emails and conflicting data. Campers become aware of
the interconnectedness of the natural world, the complexity of environmental problems, and how major impacts can be triggered by one seemingly small change.
Robotics 
Robots are evil and are going to take over the world! If you read science fiction books and watch Syfy movies, that is the way the world will go. In this class, you will work with the Mindstorms EV3 robotics kits to build and program robots to perform tasks. The final task will be a competitive challenge. We will learn and discuss why people could be worried about robots in the future.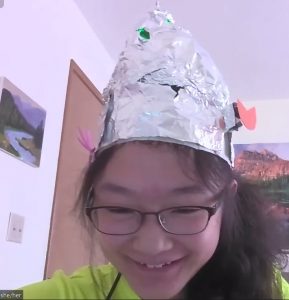 Wearable Tech
Are you interested in a career in technology? In Wearable Tech, you will explore how your unique talents might help you find the right career. In the Hands-on Engineering activities, you will learn about electronics and how to use them to complete circuits. Your final project will be a wearable project using what you learned about your unique talents and in Hands-on Engineering.
---